The National Symbols of the Philippines
The Philippines has a very colorful culture and history. IT was invaded by other countries quite a few times. The Philippines being an archipelago is also rich in natural resources.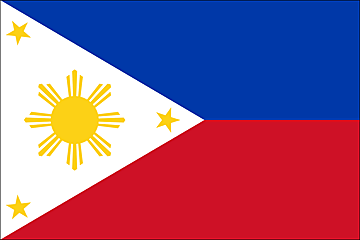 Being invaded by different countries, the Philippines don't have an identity of its own. But once the country got it's independence it is able to have its own identity and have changed the country's national symbols accordingly. The national symbols are mainly composed and consist of things that represent Philippine traditions and ideals and convey the principles of sovereignty and national solidarity.
The official national symbols of the Philippines are as follows:
•The flag of the Philippines, the flag's colors, design and structure are cannot be changed.
•The coat of arms of the Philippines also can't be re-designed or changed.
•Lupang Hinirang, the Philippine national anthem cannot be re-arranged in any way.
•Sampaguita (Jasminum Sambac) is the national flower of the Philippines. It's a small, white, fragrant flower. It symbolizes simplicity and purity.
•Narra (Pterocarpus), the national tree of the Philippines. It is chosen to be a national symbol, because of the tree's durability, strength and sturdiness.
•Philippine Eagle (Pithecophaga jefferyi), is the country's national bird. It is considered to be critically endangered. Species of this kind in the Philippines are tagged with a micro chip to protect them. People who are caught or traced to hunt and eat them will be put in jail as a punishment.
There are also some unofficial symbols of the Philippines but nevertheless they are recognized by the Philippine government.
They are as follows:
•Cariñosa or Tinikling as the national dance. Symbolizes being graceful.
•Carabao (water buffalo) is the national animal. Because it, being a hardworking animal. It symbolizes industriousness and hardworking.
•Bangus (milk fish), is considered to be the Philippines' national fish. It symbolizes versatileness. Because this fish can be cooked in many ways.
•Mango is the national fruit. Because it is said that the mango variety in the Philippines is the sweetest variety in the whole world.
•Barong and Baro't Saya- the Philippine national costume or garb for male and female.
•"Bayan Ko" and "Pilipinas Kong Mahal" are the national songs.
•Arnis and Sipa, as the national sports (games).
•Anahaw (Livistona rotundifolia), the national plant. Because of its usefulness, can be used as a fan, hat or umbrella. Symbolizes the Filipino's being resourceful.
Official or unofficial, these symbols can tell a story or describe or give preview on how Filipino people are and like.