Land Transportation in the Philippines
There are a lot of ways and means of transportation to get around the Philippines. In Manila, there are 3 types of railways. The first one is the Light Rail Transit or commonly known as the LRT, which connects to major cities and municipalities around Metro Manila. The second one is the Metro Rail Transit or MRT, also connecting to various cities and municipalities in Metro Manila.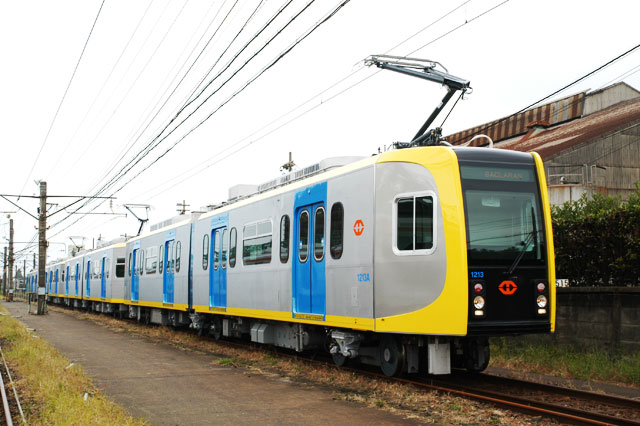 Nowadays, LRT's and MRT's are crowded with passengers everyday. Because it makes the traveling time way shorter than traveling in jeepneys and buses. The railways avoid the daily heavy traffic in Manila.
The third one is the Philippine National Railways or PNR. This has several stations in Manila. It offers daily trips outside Metro Manila. Like in Sorsogon, Davao, Pampanga.
Other public utility vehicles are the taxi, jeepney, mini-bus, tricycles, buses and pedicabs.
Taxis are mainly found in Metro Manila and are metered-operated. You can find jeepneys all over the Philippines, with a standard fare rate of seven pesos. But it also changes depending on how much gasoline is in the world market. Tricycles are only allowed in small roads, mainly inside villages and small districts. Tricycles are motorcycles assembled with a side-car. They can accommodate 4-6 passengers at a time, depending on how big or small they are. Pedicabs are bicycles assembled with a side-car. They are only allowed inside villages and very small roads.  Mini-buses and buses can be found in main in the Philippines.
Some of the major bus companies in the Philippines are Baliwag Transit, The Philippine Rabbit and Victory Liner. The bus fare depends on how many kilometers the destination will be.
The main ports and harbors in the Philippines are: The Manila International Cargo Terminal and Eva Macapagal Port Terminal. They're both in the pier of Manila. Also frequently used port and harbors are the Batangas Port and the one in Subic.
There are also a lot of local airlines in the Philippines. But the most well-known is The Philippine Airlines which is also the national flag carrier.